Orlando Codecamp Talk: Ship Your Game With GitHub Actions
AKA Ship It! Automating Your Game's Build & Release Pipelines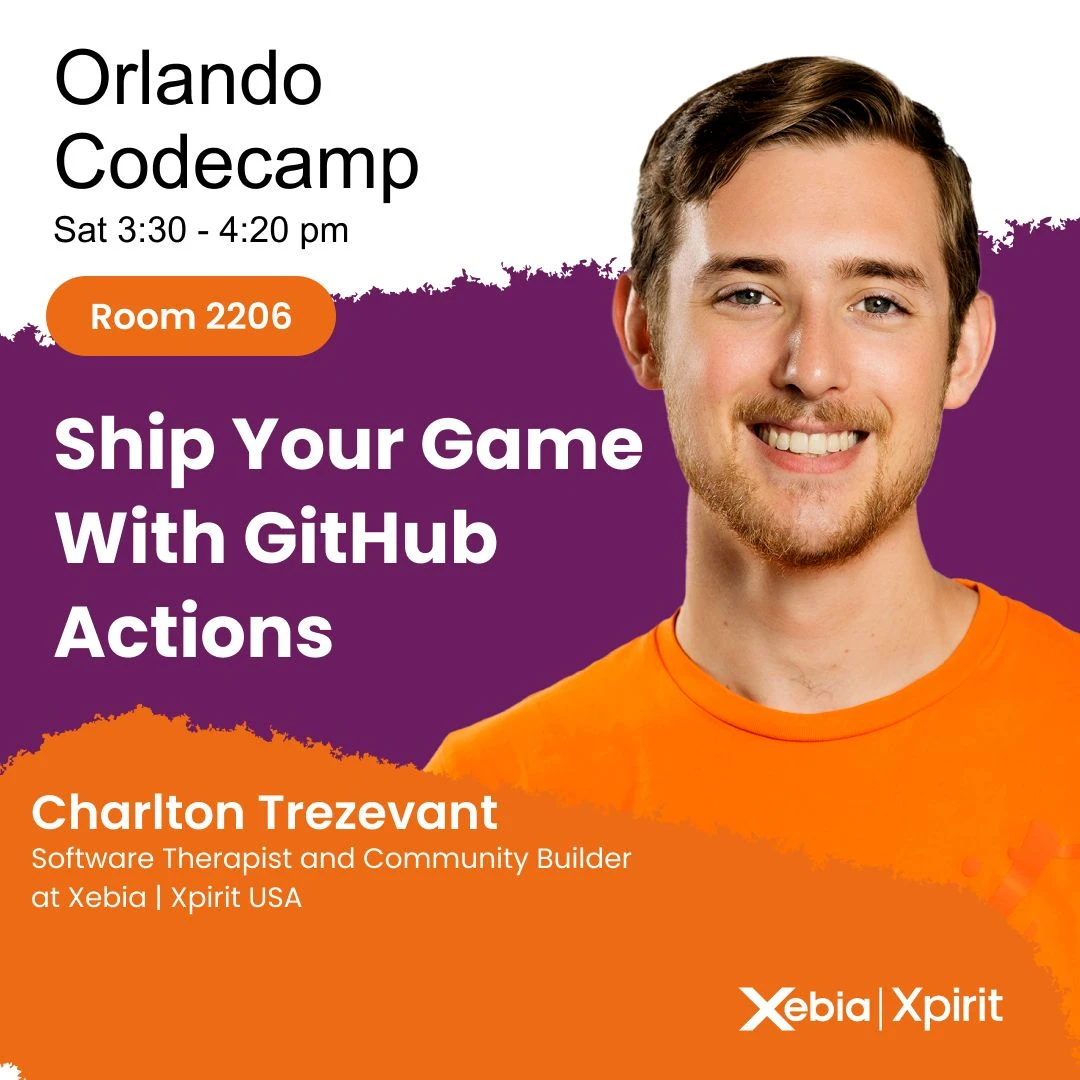 At Orlando Codecamp, I presented a deep dive into the CI/CD pipelines I developed for The Water Museum that build and deploy Ibis AM to Steam and Itch.io.
This was my first time delivering this presentation, and I was very pleased with the turnout and audience engagement. I'm looking forward to giving this talk again, and potentially expanding it into a multi-part YouTube/blog series.
You can watch the talk and view the slides below:
Note: Unfortunately, my camera has a hard-coded 30 minute limit, so the recording cuts off at the end. I plan to give the talk again at Tampa Devs meeting and have the entire presentation recorded.
Curious about Ibis AM? Check out some playthroughs.