Organizing TADHack Tampa 2022
Tampa Devs' first hackathon!
After much planning and investment, Tampa Devs have successfully ran our first hackathon, TADHack Tampa 2022, in October.
This was a massive undertaking for Vincent and I: More than 120 people attended, and we distributed ~$1,500 worth of prizes to local winners.
You can check out the full rundown of winners & participating teams, along with recordings of each team's pitches and the awards ceremony, on the Tampa Devs blog.
You may also find our TADHack press release and FAQ to be of interest.
TADHack Tampa sizzle reel.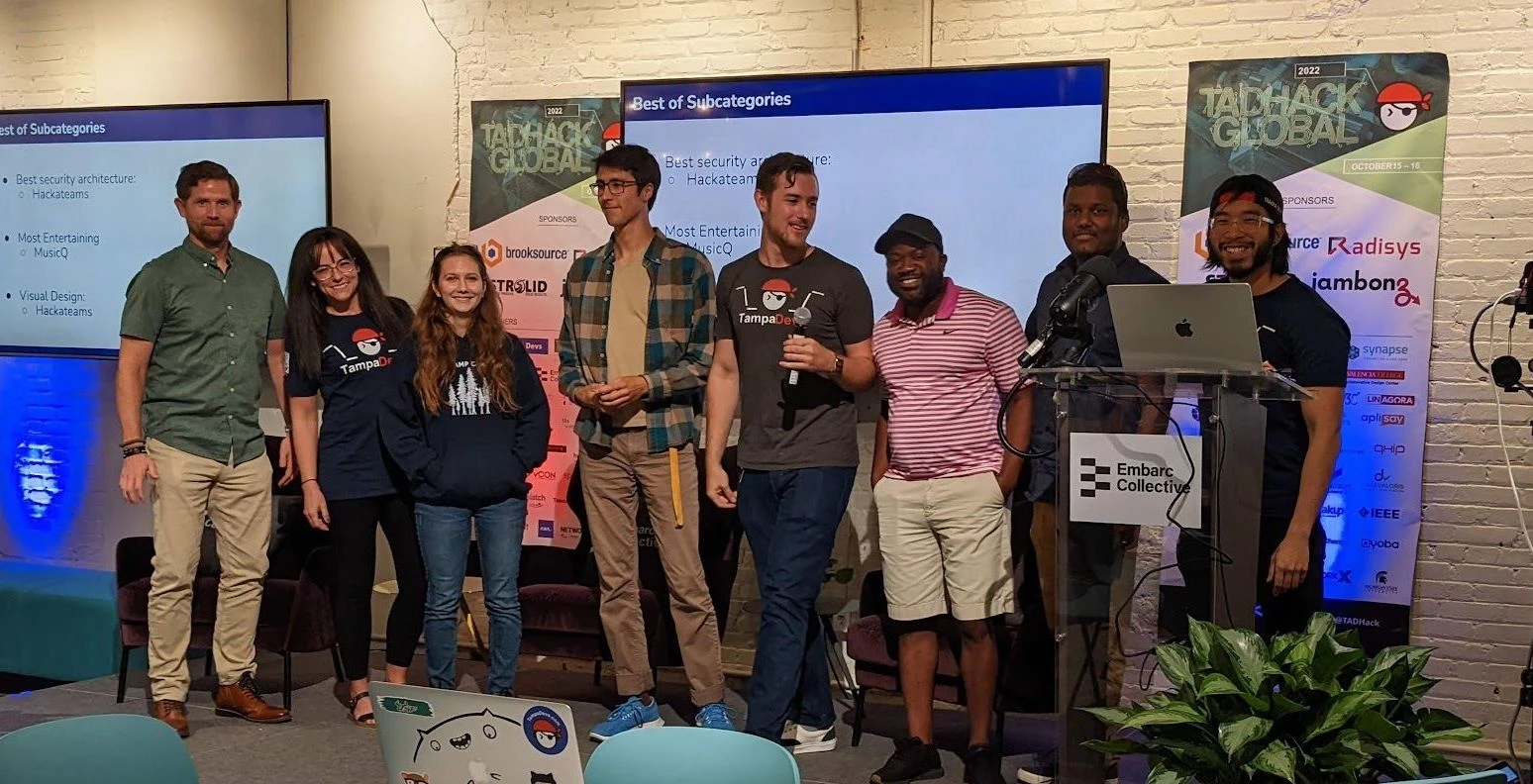 TADHack Tampa judges presenting our 'Most Entertaining Concept' award to Team MusicQ (3rd & 4th from left).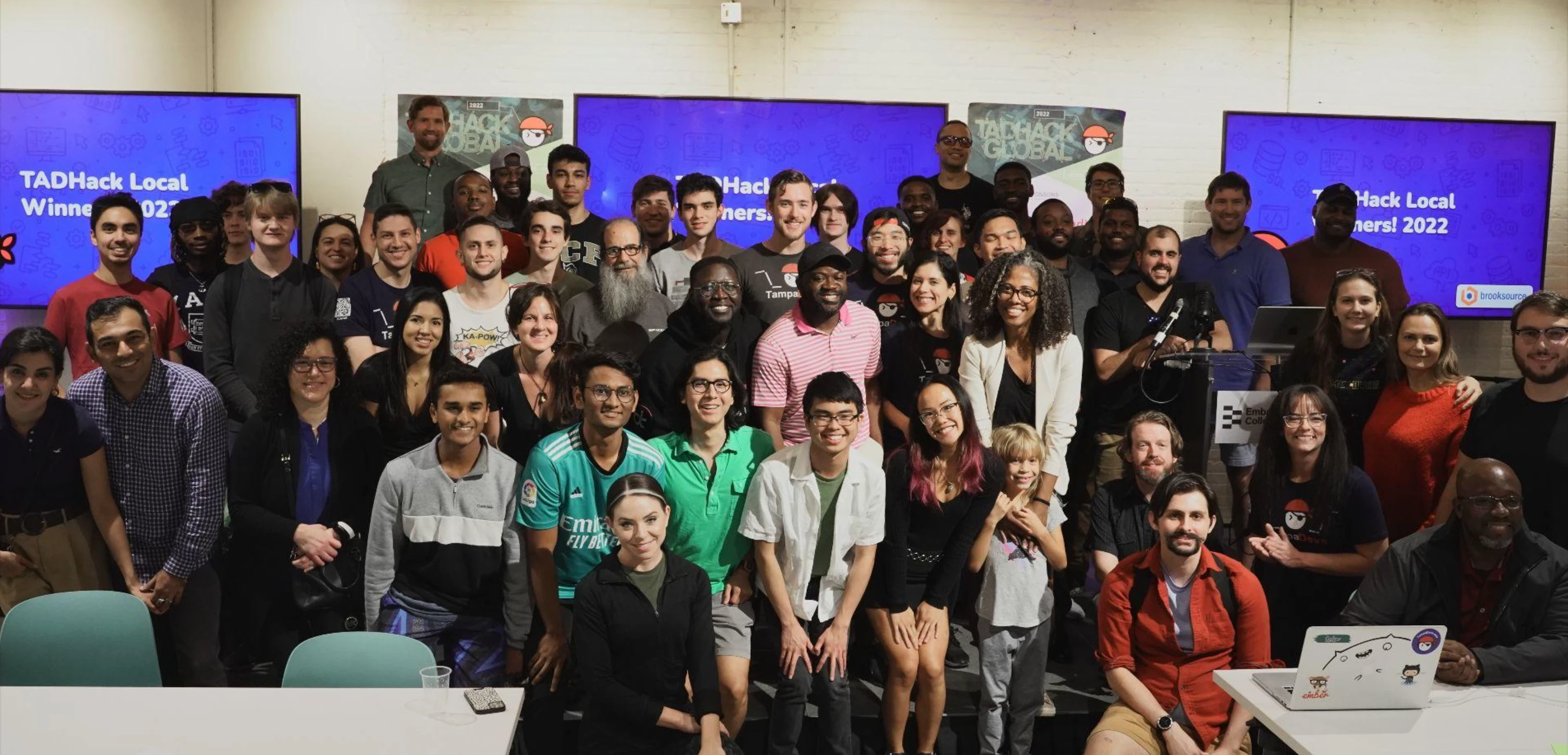 TADHack Tampa winners!