Meeting Steve Wozniak
Celebrating a new milestone for Tampa Devs
It's not often that you get the chance to meet your heroes. I've been a fan of Steve Wozniak since I was a kid, and have always admired his work and philosophy. Even so, I never thought I'd get the chance to meet him in person.
Because of our work in the community with Tampa Devs, Vincent and I were invited to speak at Civo Navigate 2023, hosted in our very own hometown of Tampa, Florida. The conference was a great success, and we had an amazing time meeting the Civo team and other speakers. But the highlight of the event was getting to meet Steve Wozniak, who was the keynote speaker for the event.
Our position as sponsors and speakers gave us the opportunity to actually meet Steve in person, and we even had a chance to chat with him for a few minutes. He was very friendly and down-to-earth!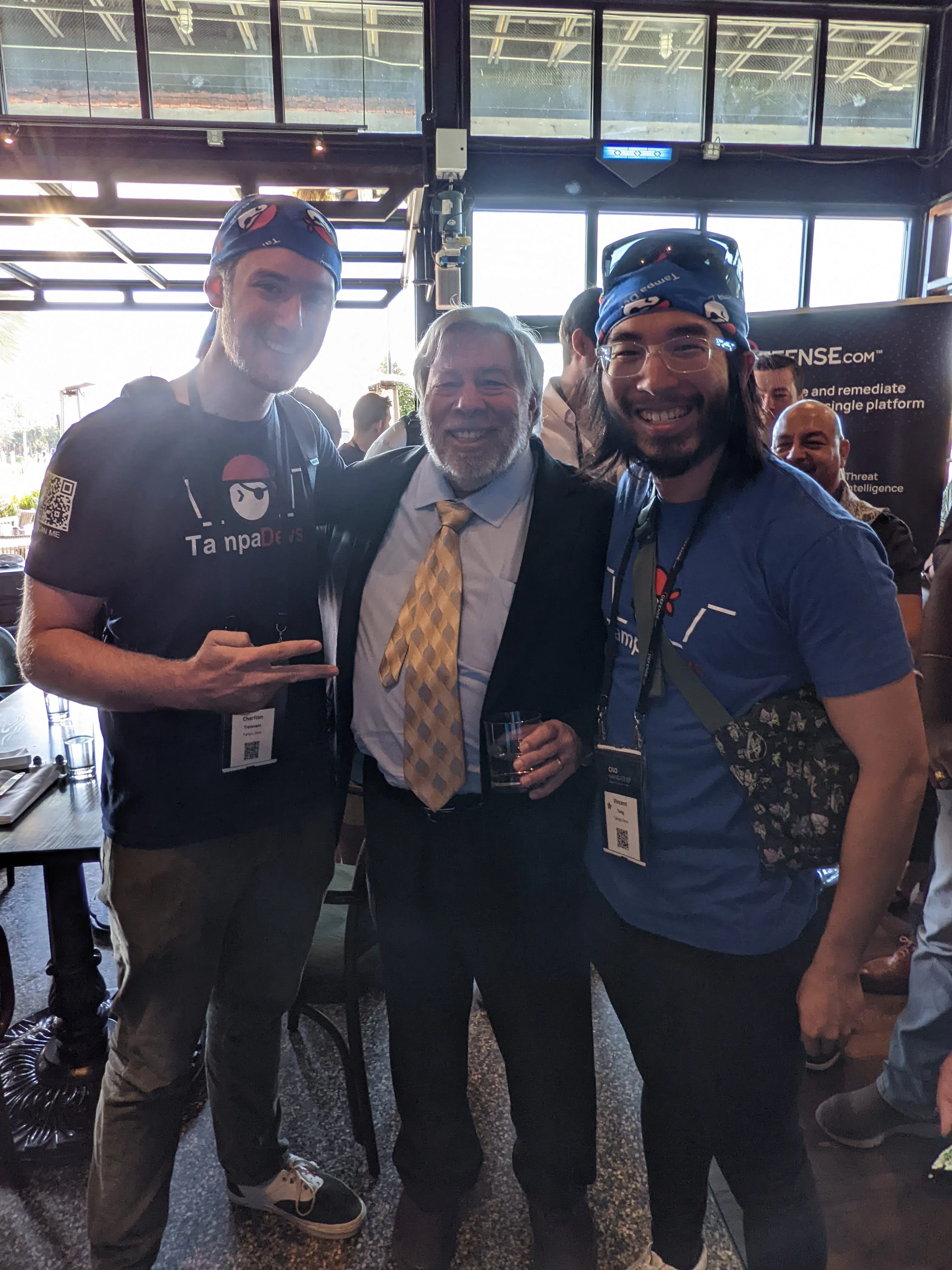 Vincent and I with Woz